Unit Based Simulation
The Unit Based Simulation Program provides staff the opportunity to improve their teamwork and clinical skills through simulation in their own clinical environment. One Unit Based Simulation Program was delivered at North Central Bronx Hospital's Labor and Delivery unit to orient staff to their new clinical environment following renovations to their patient care area in 2014. Currently Unit Based Simulation Programs are being offered at Bellevue Obstetrics Department, Kings County Emergency Department, Jacobi Medical Center Obstetrics Department and Emergency Departments and Coney Island Hospital Obstetrics and Emergency Departments.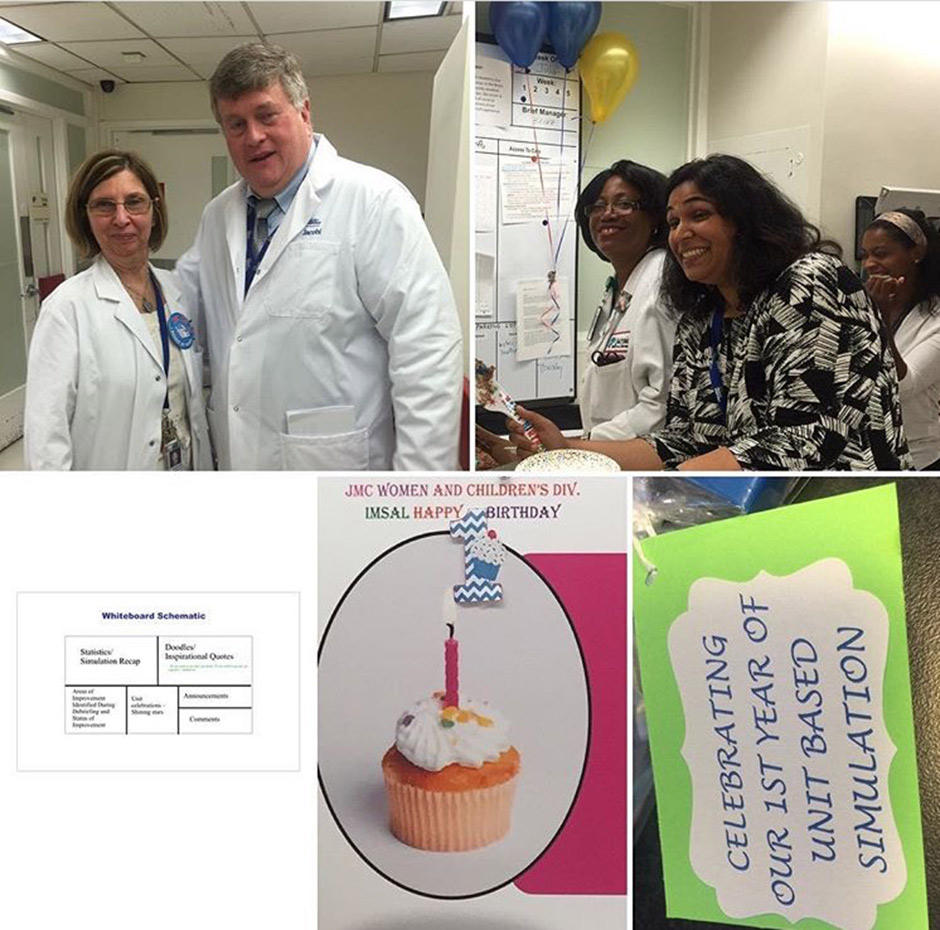 On August 12, 2016, Jacobi's Women & Children Unit-Based Simulation/Debriefing Program celebrated its First Birthday! The program brings simulation into the clinical environment in order to practice obstetric and neonatal emergencies such as shoulder dystocia, neonatal hypothermia, and maternal hemorrhage. This multi-disciplinary unit-based approach to quality improvement has had over 500 training encounters in its first year.
Happy Birthday!