Our modern, welcoming 400,000-square-foot facility first opened its doors to patients and residents in 2013. NYC Health + Hospitals/Carter is named after Henry "Hank" J. Carter, founder of Wheelchair Charities, Inc., in recognition of his 40 years of support to New Yorkers with disabilities and more than $25 million in donations to NYC Health + Hospitals.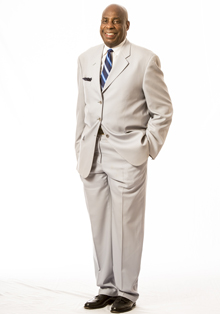 Through Wheelchair Charities, Mr. Carter has donated funds for a variety of equipment and programs for patients and residents with profound disabilities, including thousands of manual and motorized wheelchairs, specially equipped buses, modified beds, and other equipment.
Built using a variety of green building strategies and materials, Carter holds a Gold rating from the U.S. Green Building Council's Leadership in Energy and Environmental Design (LEED) program.