William A. Brown Is Appointed Chief Executive Officer at NYC Health + Hospitals/Coney Island
Sep 18, 2017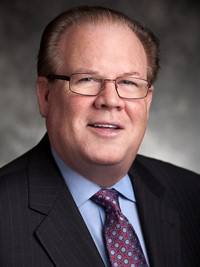 NYC Health + Hospitals announced today the appointment of William A. Brown as chief executive officer at NYC Health + Hospitals/Coney Island. With 38 years of health care leadership in the Midwest and East, he comes to the new role most recently from Louisville, Kentucky-based Baptist Health, a health system with eight acute-care hospitals, as well as urgent care and retail-based clinics, home health care, outpatient diagnostic and surgery centers, and a health maintenance organization.
"Bill Brown was selected for this important role because of his success in filling many of the needs we have in Brooklyn," said William T. Foley, senior vice president of hospitals at NYC Health + Hospitals. "We're pleased that he is excited to build on so much of the positive work already underway at the only full-service hospital for the 900,000 residents in all of southern Brooklyn."
Among the opportunities Mr. Brown will pursue are aligning the hospital with the ongoing transformation of the entire public health system and building upon the hospital's recent accolades, including U.S. News & World Report recognition as a high performer in heart failure care and COPD care, the recipient of a Stroke Gold Plus Award from the American Heart Association and American Stroke Association, designation as a Leader in LGBTQ Health Care Equality from the Human Rights Campaign, and first-in-New York City Gold certification for Safe Sleep from Cribs for Kids. Another NYC Health + Hospitals/Coney Island highlight in recent months was the successful implementation of the Epic electronic medical record system.
At Baptist Health, Mr. Brown served as West Region Executive, responsible for all Baptist Health entities in Western Kentucky, and President of Baptist Health Paducah, a 373-bed acute and skilled care facility. He was also responsible for coordination of the health system's seven hospital foundations, as well as the health system foundation. He joined Baptist Health in 2013.
Mr. Brown's extensive experience in the health care arena includes stints as Chief Executive Officer of VHS West Suburban Medical Center in Oak Park, Illinois, and VHS Westlake Hospital in Melrose Park, Illinois. He has also held senior leadership positions at Provena Health in Mokena, Illinois; Inova Health System in Falls Church, Virginia; and three other health systems in Louisville, Kentucky.
Mr. Brown holds an MBA degree from the Hagan Graduate School of Business Administration at Iona College and a bachelor's degree in economics from Fordham University. He, in turn, has taught in various capacities at the University of Illinois at Chicago, the University of Alabama at Birmingham, and CUNY's Lehman College.
An active community member, he has demonstrated, over 25 years, his commitment to youth development, family and children's services, health care, arts, and economic development through leadership roles in various organizations.
Mr. Brown fills the position previously held by Anthony Rajkumar, who has resigned.
---