Northwell Health, NYC Health + Hospitals Break Ground on $47.7M Shared Lab in Queens
Centralized facility will improve laboratory performance and efficiency, reduce costs
Feb 23, 2017
Northwell Health and NYC Health + Hospitals announced today that work has started on a $47.7 million shared, centralized laboratory in Queens, which will enhance quality and patient service while reducing costs for both health systems and their hospitals.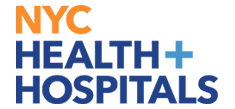 Located on Little Neck Parkway near 260th Street, the 36,000-square-foot, two-story lab will primarily perform microbiology tests, including molecular diagnostics from local hospitals, clinics and physicians offices incorporating the latest technology and advanced robotic testing systems. The state-of-the-art lab is part of the Clinical Laboratory of New York (CLNY) Alliance, formed in 2014 by Northwell and NYC Health + Hospitals to integrate laboratory services through a shared reference lab.
Northwell Health will make the initial $47.7 million, upfront investment to build the facility, with the goal of consolidating and streamlining the operations of the two health systems. The laboratory will provide enhanced service levels to the physicians and patients in our community while bringing additional jobs to the city. Upon completion of the project, joint savings are expected to be more than $30 million annually.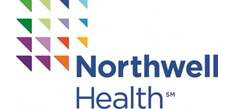 The Northwell Laboratories network annually performs more than 30 million tests and analyzes 200,000 surgical specimens from its commercial lab service, hospitals, multiple outpatient facilities and over 40 blood-testing patient service centers (PSCs).
NYC Health + Hospitals currently operates four core labs and seven rapid response labs, which together perform about 15 million lab tests each year. Under the partnership, NYC Health + Hospitals will consolidate its four core lab operations into the new cooperative lab in Little Neck, which will eventually process about half of all NYC Health + Hospitals' lab tests.
When the Little Neck facility and Northwell's proposed new lab in Lake Success open in mid-2018, the centralized Queens lab will be the largest, nonprofit, hospital-operated lab network in the nation, processing over 50 million tests annually. The new laboratory will be staffed by employees from both organizations, and no layoffs are anticipated from the consolidation.
"Working with Northwell, we can improve lab performance for patients and achieve greater efficiencies through a shared, centralized lab and realize substantial cost savings annually," said Stanley Brezenoff, interim president and CEO at NYC Health + Hospitals. "Northwell Health has extensive experience operating a nationally recognized core lab for its own large health system and has achieved impressive standards in terms of speed and accuracy while maintaining a strong focus on patient service."
"This exciting, mutually beneficial partnership provides a unique opportunity to standardize the quality and performance of lab services, benefitting patients in our community and the entire metropolitan area, while achieving cost savings for both organizations," said Michael J. Dowling, president and CEO at Northwell Health.
In another initiative between the two health systems, Northwell assumed day-to-day lab operations at NYC Health+ Hospitals/Coney Island in June 2016. In April 2014, NYC Health + Hospitals began sending reference testing, which had previously gone to outside vendors, to Northwell; that arrangement will yield $6 million in savings for NYC Health + Hospitals in FY 2017.
"Lab services are an ideal area for health systems to combine efforts," said James Crawford, MD, PhD, executive director of laboratory services and chair of pathology at Northwell Health. "As we align analytical, information and logistics systems to seamlessly interface with one another, we can optimize the diagnostic services supporting patient care across both of our health systems."
"As large systems, NYC Health + Hospitals and Northwell Health share many priorities," said Kenra Ford, assistant vice president for clinical laboratory operations at NYC Health + Hospitals. "We both have lab needs that extend beyond our hospitals to include, for example, post-acute care facilities and community health centers. The shared lab brings even greater cohesion to our respective health systems. Plus, it provides an opportunity for two of the nation's largest health systems to collaborate on innovations that can benefit laboratories and the patients they serve nationwide."
Information added March 6, 2017: The lab's address will be 59-25 Little Neck Parkway.
---