Stand Up to Violence's Director Recognized as an "Emerging Leader"
National Association of Social Workers recognizes Erika Mendelsohn's outstanding achievement
Jan 26, 2017
Erika Mendelsohn, LMSW, Director of NYC Health + Hospitals/Jacobi's "Stand Up to Violence" (SUV) program, has been named an "Emerging Leader" by the National Association of Social Workers, New York City Chapter (NASW-NYC). As director, Ms. Mendelsohn oversees the program, coordinates case management services for program participants, and does bedside visits with victims of trauma.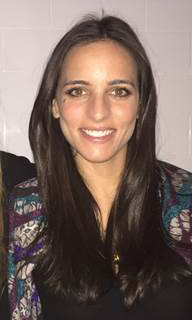 Ms. Mendelsohn has led the program since June 2014, successfully expanded SUV's target area from two to three precincts, and played a critical role in reducing gun violence by 40 percent in those precincts.
"Seeing our work acknowledged in this way gives me hope that the violence prevention movement will continue to grow, putting an end to the senseless gun violence plaguing this country," said Ms. Mendelsohn.
"Erika Mendelsohn is the embodiment of all of our efforts to reduce gun violence in the Bronx. Her role in SUV cannot be overstated. She is a big reason for the program's success," said Pastor Jay Allen Gooding Sr., Director of Community Outreach and a founder of the SUV program.
The hospital's SUV program is an example of important programming aimed at addressing the needs of the community it serves. Based on the nationwide Cure Violence initiative, SUV targets areas prone to gun violence using credible messengers, men or women once involved in gangs or violent incidents. These messengers are charged with reaching high-risk, young adults to encourage positive alternatives to violence, helping to guide them on a better life path. SUV is funded by New York State's Division of Criminal Justice Services with support from State Senator Jeffrey Klein's office, operates within the Bronx 43rd, 47th and 49th Precincts, and employs 10 outreach workers.
NASW-NYC recognizes exemplary social workers in New York City who stand out and are emerging as the leaders of tomorrow. Since 2007, the Emerging Social Work Leader Award has been awarded to 98 people who demonstrate outstanding social work leadership, early in their careers.
Ms. Mendelsohn is a graduate of the Columbia School of Social Work and has spent her career advocating for social justice. Before arriving at SUV, she worked at NYC Health + Hospitals/Lincoln, within the City's foster care system, and at a gender-based violence clinic in Sierra Leone.
---