NYC Health + Hospitals/Coler Receives Highest Skilled Nursing Facility Rating from Centers for Medicare and Medicaid Services
Overall Five-Star Rating Matched by Five-Star Quality Rating
Mar 23, 2017
NYC Health + Hospitals announced today that NYC Health + Hospitals/Coler, one of the system's skilled nursing facilities, has received a five-star rating from the federal Centers for Medicare and Medicaid Services—its highest rating, reflecting "much above average quality."
In the component measures that combine to provide the overall score, NYC Health + Hospitals/Coler maintained its perfect five-star rating in the coveted "Quality" category, which scores information on 11 different physical and clinical measures for nursing home residents, including information about nursing homes' use of antipsychotic medications in both long-stay and short-stay residents.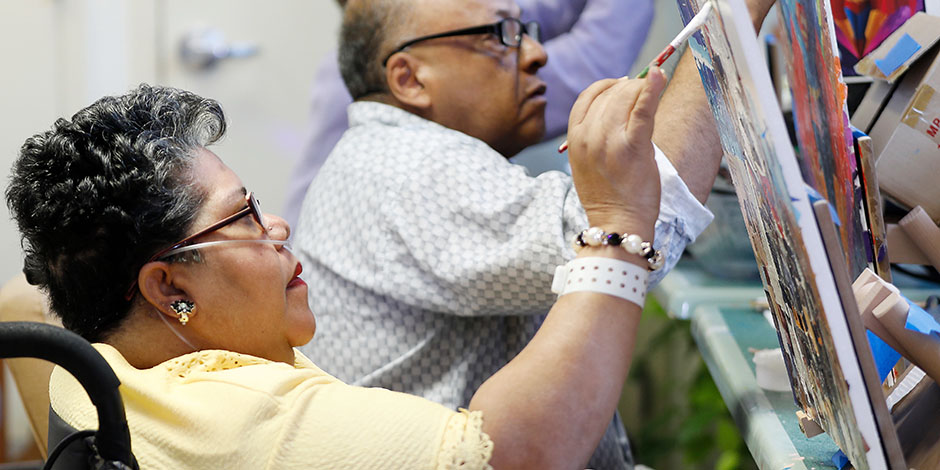 "The difference in our overall rating this year can be attributed to the outstanding results from our annual survey by the New York State Department of Health," said Robert Hughes, chief executive officer of NYC Health + Hospitals/Coler. "They look into our clinical areas and review our standards. While the average number of health deficiencies identified nationally during such surveys is over seven, during our most recent survey, no deficiencies were found. Not a one. That's a credit to our exceptional staff, who always go the extra mile for our residents."
The new rating makes the 815-bed NYC Health + Hospitals/Coler the fourth of the system's five skilled nursing facilities to earn five stars. The fifth facility currently has four stars, which places it "above average."
"This five-star rating further cements our public health system's reputation for post-acute care as being not just among the best in the city, but in the country," said Stanley Brezenoff, interim president and chief executive officer of NYC Health + Hospitals.
---