Public Health System Hosts Farmer's Markets in the Bronx to Increase Access to Fresh, Affordable Food Options
Aug 05, 2016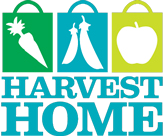 NYC Health + Hospitals continues its commitment to addressing social determinants of health in New York City by increasing access to fresh and affordable produce. Through its partnerships with Harvest Home Farmer's Market and GrowNYC the health system is hosting farmers markets at three patient care locations in the Bronx.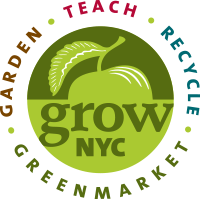 "NYC Health + Hospitals deeply understands the needs of the communities we serve, the challenges they are facing, and the direct impact it has on an individual's health," said Dr. Ram Raju, President and CEO of NYC Health + Hospitals. "We are building the foundation for healthier communities by increasing access to affordable, fresh food options in neighborhoods that need it most, and educating patients about the critical role nutrition plays in the prevention and control of chronic health conditions."
Farmer's markets offer a variety of affordable, regionally-grown vegetables, fruits, fresh juices and flowers in communities where residents sometimes lack access to quality produce at reasonable prices. Many of the markets also conduct regular on-site cooking and nutrition demonstrations, providing healthy recipes and eating tips, and highlighting how eating fruits and vegetables can help ward off or control the symptoms of obesity and chronic disease.
Various payment options are available to help residents take advantage of farmer's markets, and shoppers can take advantage of EBT/SNAP, Health Bucks, Green Checks, Senior Farmers' Market Nutrition Program (FMNP) coupons and Women, Infants and Children (WIC) coupons.
NYC Health + Hospitals offers a variety of primary and preventive care services to help New Yorkers control their weight, avoid or manage chronic conditions, and learn about healthy eating and lifestyles. All services are affordable and available to New Yorkers regardless of their ability to pay, immigration or insurance status. Call 311 or visit NYC Health + Hospitals to find a patient care location in the Bronx.
2016 Bronx Farmer's Markets
Bronx
NYC Health + Hospitals/Jacobi
1400 Pelham Parkway
Pedestrian Mall
May 10 to November 22
Tuesdays and Fridays: 8am – 4pm
NYC Health + Hospitals/Lincoln
East 149th Street between Morris and Park Avenues
June 24 to November 22
Tuesdays and Fridays: 8am – 3pm
NYC Health + Hospitals/North Central Bronx
Mosholu Parkway North & Jerome Ave
July 6 to November 23
Wednesdays: 8am – 4pm Avenues
---
Contact: Jennifer Bender, 212-788-3339