NYC Health + Hospitals Launches Upgraded Websites
Jan 11, 2017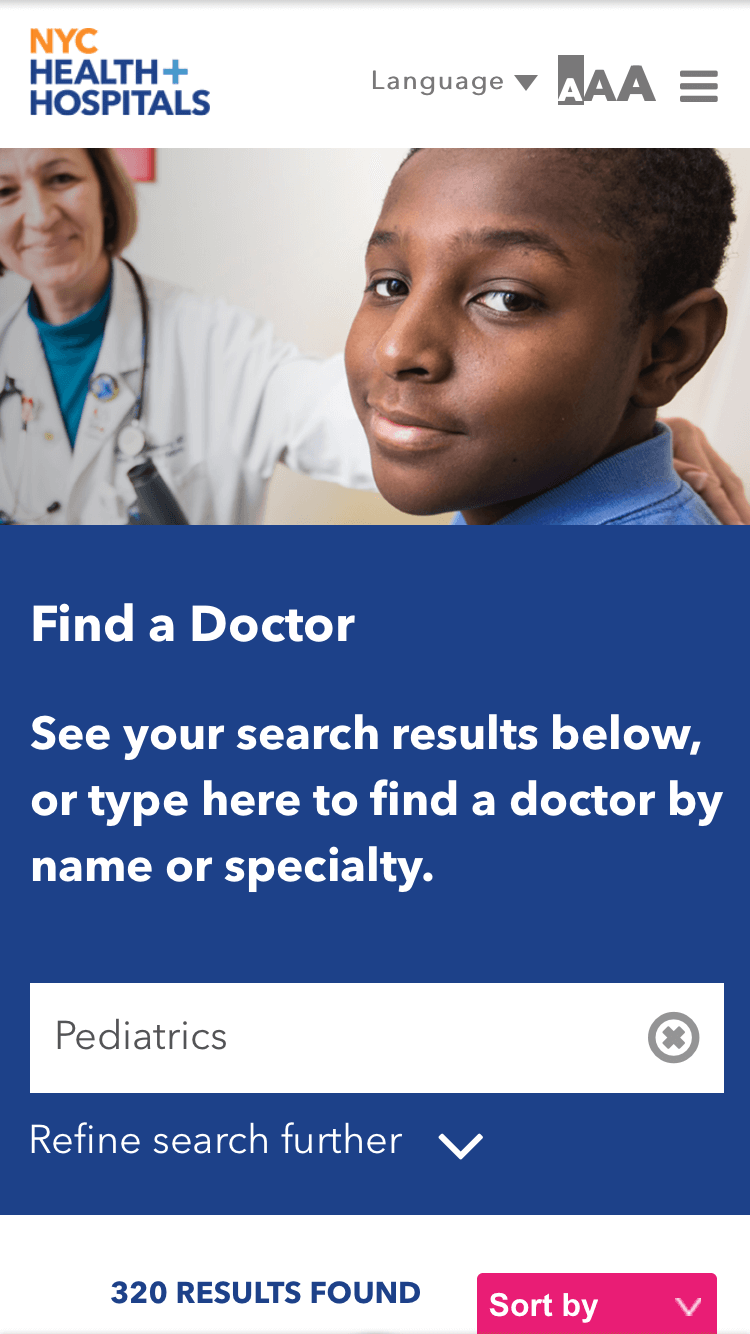 NYC Health + Hospitals has launched upgraded websites for its health system and 21 patient care centers, including its 11 hospitals, five top-ranked long-term care/nursing facilities, and six large community-based health centers.* The websites' responsive design will improve the visitor experience from any device and make it easier for New Yorkers to access physicians in their communities and learn more about the array of health services available in every borough.
The new websites are designed with a standard look and navigation that reflects the health system's branding. To protect against hardware-related outages and improve overall performance, the new websites are cloud-based. They also feature search functionality better suited to patients' needs, offering several ways to search for health care information, providers, and locations.
"This new, integrated design is more patient-focused and provides a common online experience for visitors—whether they are trying to find a doctor in their community, learn more about one of our hospital-based Centers of Excellence, or find out what's new in our health system," said Ana Marengo, Senior Vice President, Communications and Marketing. "One of my favorite features is the new photography that showcases our own patients and employees to demonstrate our beautiful diversity, as well as our shift from a hospital-centric organization to a health system focused on wellness and helping people live the healthiest life possible."
On the home page, the websites now have a live social media stream, and internal pages are easier to share—through social media or by email—as well.
Multimedia Solutions partnered with NYC Health + Hospitals on the project.
* Note that one facility, NYC Health + Hospitals/Gouverneur, counts as both a long-term care/nursing facility and a large community-based health center.
---