NYC Health + Hospitals Breaks Ground on New Ambulatory Care Facility for Staten Island
Beginning Fall 2017, Center Will Offer Primary, Ambulatory, and Urgent Care Services
$28 Million Facility Will Also Offer Evening and Saturday Hours
Nov 30, 2016
Health care and city government leaders broke ground today on the construction of a new 18,000-square-foot ambulatory care facility. The $28 million construction project reflects an investment in community-based primary care, one of the core strategies of the health system's transformation agenda outlined in the report "One New York: Health Care for Our Neighborhoods." The health center is expected to provide 40,000 patient visits annually by 2020.
Dr. Ram Raju, president and CEO of NYC Health + Hospitals, was joined at the groundbreaking by Deputy Mayor Herminia Palacio, Staten Island Borough President James Oddo, Council Member Debi Rose, NYC Health + Hospitals/Gotham Health officials, and members of the community.
"Providing more ambulatory care to meet the needs of community residents is critically important for the future of health care in New York," said Dr. Ram Raju. "The expanded access is expected to mean tens of thousands more patient visits each year, which in turn will reduce the need for costly emergency and inpatient care. This investment is key to our ability to improve the patient experience, retain patients, and attract new ones."
"As our healthcare system adapts to best serve a diverse population of New Yorkers, this $28 million investment focused on improving and enhancing primary and urgent care in underserved communities will mean better community-based care where it is most needed," said Deputy Mayor Dr. Herminia Palacio. "The new center will provide accessible, high-quality health care, through more than 40,000 patient visits annually, for New Yorkers who need that care."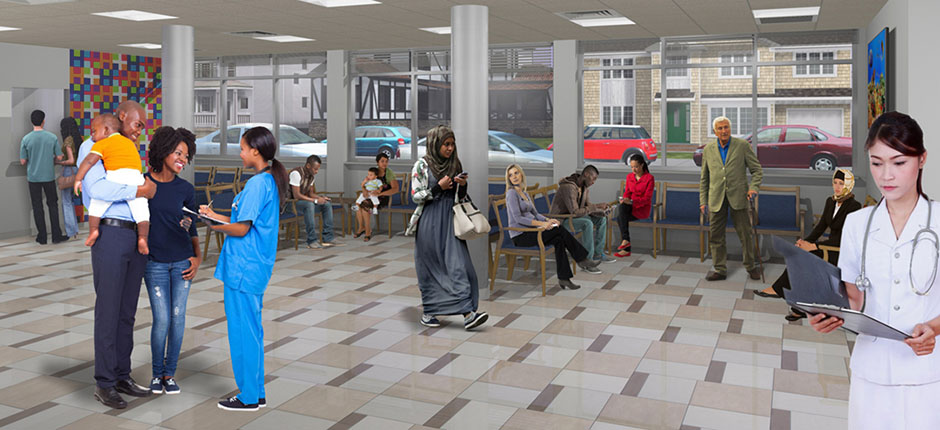 "Staten Island has some of the worst health indicators in the five boroughs," said Staten Island Borough President James Oddo. "That is why we have focused so much on health and wellness here at Borough Hall, going so far as to hire a health and wellness director to help steer our efforts. We have been happy to work with NYC Health + Hospitals on a variety of initiatives. This new facility will bring much needed services to the North Shore, an area that certainly needs them, and will expand Health + Hospitals' presence in our borough. We hope Staten Islanders will take advantage of it, both for urgent care needs as well as primary care. Thank you to Dr. Raju for all his efforts on this project and others."
"Any look at citywide health statistics will show that we need more primary care services here on Staten Island, especially on the North Shore," said Council Member Debi Rose. "That is one of the reasons why, years ago, I helped secure $8 million in City Council funds toward this facility. When opened, this facility will meet the health care needs of local residents in a convenient, state-of-the-art setting, while alleviating the burden on our local emergency rooms. I thank Dr. Ram Raju for his leadership in making this facility a reality and working with the community to ensure this project best serves the needs of local residents. As we enter a year where the future of the nation's health care system becomes uncertain, this center will serve as a $28 million brick-and-mortar commitment to ensuring healthy North Shore neighborhoods."
"Staten Island has some of the highest rates of smoking, obesity, substance abuse and chronic diseases in the city, but we lack healthcare options and do not have the safety net of a publicly-funded hospital," said City Council Minority Leader Steven Matteo. "This new ambulatory care facility, along with the City Council's unprecedented commitment to fund a new, expanded emergency department for Richmond University Medical Center, will go a long way to address our borough's critical health issues and the historic underfunding of our healthcare infrastructure. I want to thank the Borough President for his passionate advocacy on this issue, and Dr. Raju for listening to our borough's needs."
"Staten Island's North Shore is a medically underserved community in a borough with limited health care options" said Senator Diane Savino. "This new, state-of-the-art facility will not only be able to service a growing population of children and women who are geographically far from their primary care facility, but many will now have urgent care services in their own community."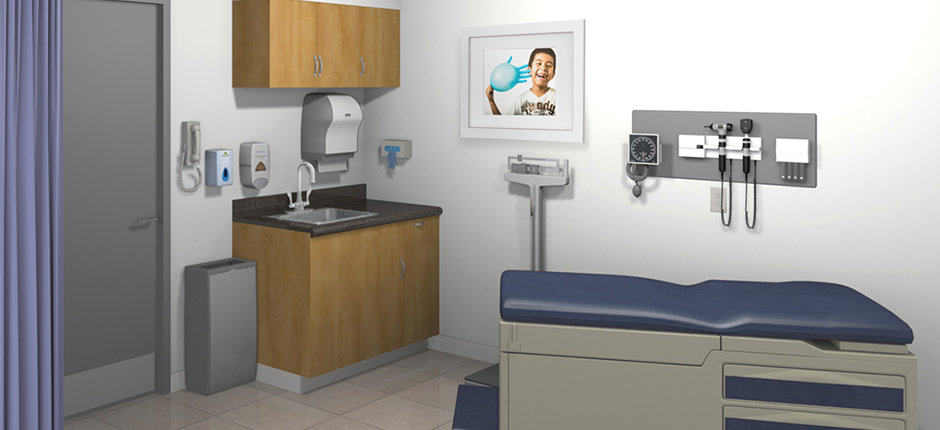 "The North Shore of Staten Island has some of most dire health problems on Staten Island and even the entire city," said Assemblyman Matthew Titone. "I am heartened that Health + Hospitals has heard our oft-repeated concerns and is recognizing this reality by building the new ambulatory care center."
"Under Dr. Raju's leadership, Health + Hospitals has started to give Staten Island its due attention as the City's only borough without a public hospital," said Congress Member Daniel Donovan. "It's my hope that today's groundbreaking marks the beginning of a continued effort to relieve Staten Island's private hospitals of the indigent care burden."
Opening in the fall of 2017, the center, located at 165 Vanderbilt Avenue, will offer comprehensive primary medical and mental health services for children and adults. All primary care will meet advanced "patient-centered medical home" standards, signifying enhanced care coordination and specialized use of information technology. The health center will open 8 a.m. to 5 p.m., Monday to Friday, and 8 a.m. to 4 p.m. Saturdays. An urgent care center will supplement services after hours.
Clinical services will include:
pediatrics
women's health
behavioral health
asthma & diabetes care
radiology (x-ray, ultrasound, and mammography),
ophthalmology
podiatry
Funding for the construction includes $20 million from New York City's Primary Care Expansion Initiative and $8 million from the New York City Council. MJCL Architects created the architectural plans, and Axis Construction is the general contractor for the modular construction project.
Also reflecting the commitment of NYC Health + Hospitals to Staten Island, MetroPlusHealth in January 2016 began operating in the borough, where membership has already grown to nearly 1,600.
---