New Yorkers Urged to Get a Life-Saving Colorectal Cancer Screening
NYC Health + Hospitals launches series of retro social media images to remind New Yorkers ages 50-75 to get a colonoscopy
Mar 10, 2017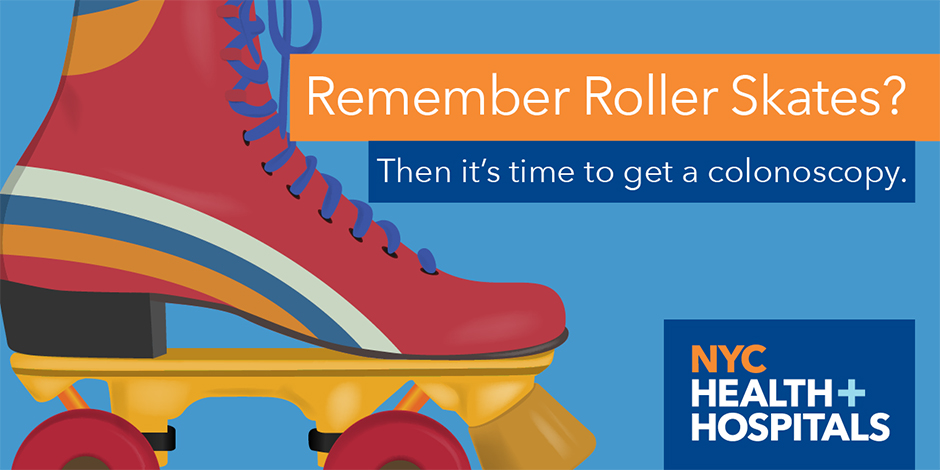 NYC Health + Hospitals today launched its annual Colorectal Cancer Awareness Month reminder to New Yorkers ages 50-75, to raise awareness about the importance of colon (or colorectal) cancer screenings. The health system is using nostalgic images of roller skates, Pac Man, and 45s with a tag line such as "Remember Roller skates? Then it's time to get a colonoscopy," on its social media platforms to grab the attention of the public and health system staff, who are part of this at-risk age group.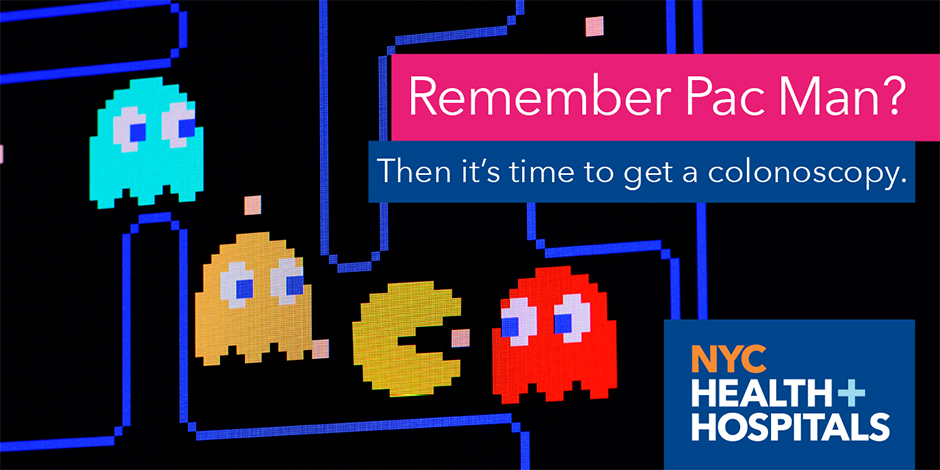 "Colon cancer is the second-leading cause of cancer deaths in New York City, killing approximately 1,400 New Yorkers each year, yet 90 percent of colorectal cancers are curable when caught early," said John Trillo, MD, a Gastroenterologist at NYC Health + Hospitals. "NYC Health + Hospitals offers affordable colonoscopies and other screening tests to all New Yorkers, in an effort to make colon cancer screening a routine part of preventive health care."
Dr. Trillo offers tips on how to reduce your risk of colon cancer:
Last year, NYC Health + Hospitals joined the National Colorectal Cancer Roundtable, the American Cancer Society and hundreds of public and private organizations who committed to increasing the nation's colon cancer screening rate in an effort to reduce colon cancer cases and death rates in the United States.
Learn more about colonoscopies and other colon cancer screening tests or find a NYC Health + Hospitals location near you.
---