HHC Appoints New Executives to Leadership Roles at Lincoln Hospital and the Generations+/Northern Manhattan Network
Mar 27, 2013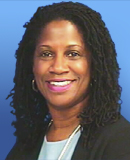 New York City Health and Hospitals Corporation (HHC) President Alan D. Aviles today announced the appointment of Denise Soares, RN, MA as Senior Vice President of the HHC Generations +/Northern Manhattan Health Network and Milton Nuñez as Executive Director of Lincoln Medical and Mental Health Center.
"Both Denise and Milton are proven leaders of our organization known for their commitment to quality patient care, operational excellence and forward-thinking stewardship," said President Aviles. "I am confident that their records of accomplishment and the respect they have earned among our staff and our patients will be a great benefit to HHC and the new communities they will now be serving."
Soares, who is Executive Director of Harlem Hospital Center and Renaissance Health Care Network since 2011, will remain in that position and assume additional executive oversight as Senior Vice President of the HHC network of hospitals and community health centers that includes Harlem and Lincoln Hospitals, Morrisania, Segundo Ruiz Belvis and Renaissance Health Care Network serving tens of thousands of New Yorkers who live in the South Bronx and Upper Manhattan.
Both appointments are effective on April 6th. Soares' appointment as Senior Vice President is in an acting capacity, pending formal ratification by the HHC Board of Directors in May.
Soares is recognized for her compassionate approach to patients and staff, which was built over a successful 40-year career specializing in women's and children's health services, nursing and hospital administration. Under her leadership, Harlem Hospital marked the opening of its new Mural Pavilion and earned a Leapfrog Award for the Greatest Leaps in Patient Safety and Quality. Soares has been focused on increasing patient satisfaction at the hospital and opened a Community Physician Office. Her desire to address violence within the Harlem community produced a partnership with the Manhattan District Attorney's Office and community based organizations and has ensured the hospital has an active role in violence-reduction initiatives in Harlem. Under her direction, Harlem Hospital Center hosted its first "Love Right" domestic violence conference for teens.
Prior to her position at Harlem Hospital, Soares served the HHC North Bronx Healthcare Network, which includes Jacobi Medical Center and North Central Bronx Hospital (NCB), for 12 years, as Network Chief Nurse Executive and as NCB's Chief Operating Officer. Before HHC, Soares served in a variety of nursing, educational, administrative and executive positions at New York Hospital in Manhattan, the Albert Einstein College of Medicine, Long Island College Hospital and Kaiser Permanente. She obtained her Bachelor of Science degree in Nursing from Hunter College-Bellevue School of Nursing and her Master of Arts degree in Health Education from Columbia University.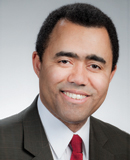 Milton Nuñez has more than 20 years of healthcare experience with a strong background in finance and information technology, and a proven track record of working effectively with physicians, nurses and administrators. He has worked at HHC for the last 13 years, and for the last ten served as Deputy Executive Director/Chief Financial Officer of the HHC North Brooklyn Health Network, which includes Woodhull Hospital Center and Cumberland Diagnostic & Treatment Center.
Under his leadership, Woodhull Hospital Center implemented effective service line consolidations and developed staffing benchmarks for physicians, nurses and other staff. He successfully coordinated Phase 1 Meaningful Use designation of the electronic medical records system, and led a collaboration to revamp ambulatory care service delivery to lower costs, improve operations, and increase managed care enrollment.
Prior to joining HHC, Nuñez served as the Director of Finance and Information Systems for the Beth Abraham / CNR Health Care Network and as Director of Finance and IT for the Mount Sinai IPA. He trained in actuarial science and economics, received a B.S. in Mathematics from SUNY Stony Brook and has Ph.D. level work in economics and statistics from CUNY.
Nuñez succeeds Iris Jimenez-Hernandez who is leaving HHC at the end of March to become Senior Vice President in the Health Division at Maximus, a national social service management firm.
Contact: Ian Michaels (HHC) (212) 788-3339
---
About HHC
The New York City Health and Hospitals Corporation (HHC) is a $6.7 billion integrated healthcare delivery system with its own 420,000 member health plan, MetroPlusHealth, and is the largest municipal healthcare organization in the country. HHC serves 1.4 million New Yorkers every year and more than 475,000 are uninsured. HHC provides medical, mental health and substance abuse services through its 11 acute care hospitals, four skilled nursing facilities, six large diagnostic and treatment centers and more than 70 community based clinics. HHC Health and Home Care also provides in-home services for New Yorkers. HHC was the 2008 recipient of the National Quality Forum and The Joint Commission's John M. Eisenberg Award for Innovation in Patient Safety and Quality. For more information, visit www.nychhc.org/hhc or find us on facebook.com/NYCHealthSystem or twitter.com/NYCHealthSystem.