First Baby of 2018 Born at NYC Health + Hospitals/Lincoln
Jan 01, 2018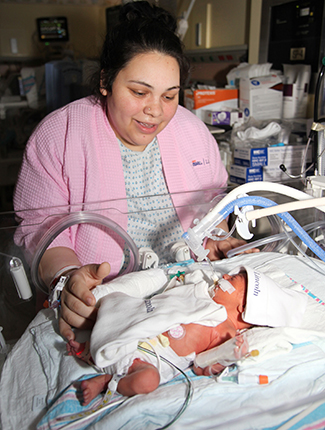 Brooklyn Rivera is the proud mother of baby boy Brysen Duarte Rivera.
New York City's public health system welcomed its first baby of 2018 this morning at 12:23 a.m. at NYC Health + Hospitals/Lincoln, in the Bronx. The baby boy weighs 3 lbs. 7 oz. Brysen Duarte Rivera was born to mother Brooklyn Rivera and father Brian Duarte.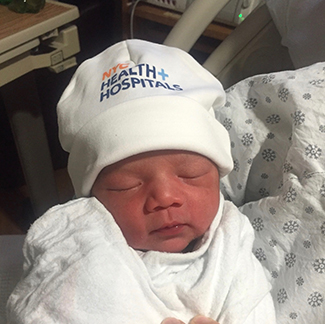 Joseph Miguel Brito was the first baby born in the health system's Brooklyn hospitals–at NYC Health + Hospitals/Woodhull.
The first baby at the system's hospitals in Brooklyn is baby boy Joshua Miguel Brito, born to Erica Hernandez and Joshua Brito at NYC Health + Hospitals/Woodhull at 12:25 a.m., weighing 6 lbs. 14 oz. and measuring 20 inches long.
Note: This press release was updated on January 2, 2018, to add the name of one of the babies.
---