First Baby of 2017 at NYC Health + Hospitals/Jacobi
Adorable Babies Ring in New Year.
Jan 01, 2017
New York City's public health system welcomed its first baby of 2017 this morning at 12:09 a.m. at NYC Health + Hospitals/Jacobi in the Bronx. The baby girl, Melanie Londono, weighed 6 lbs. 9 oz.
Melanie was born to mother Zuelen Londono and father Kristian Payares.  Mother and baby are doing well.
"The new year signifies new beginnings and opportunities for us all," said William T. Foley, CEO of NYC Health + Hospitals/Jacobi. "I'm delighted that Melanie is the first Jacobi baby of 2017. On this happy day, we offer her whole family our best wishes for a future with many joys and the healthiest life possible."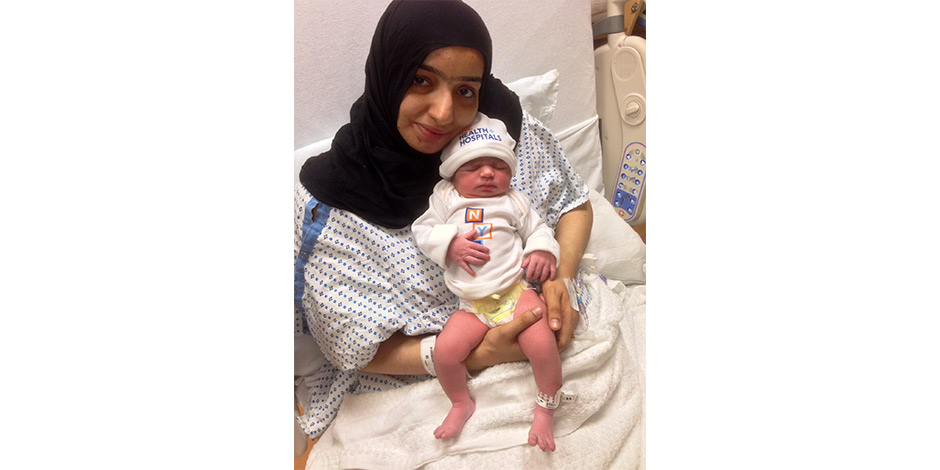 The first baby at the system's hospitals in Brooklyn is baby girl Alayna Baloch, born to Nasma Baloch at NYC Health + Hospitals/Coney Island at 1:38 a.m., weighing 7 lbs. 4oz.
---