Dave Chokshi, MD, Is Appointed Chief Population Health Officer of NYC Health + Hospitals
Jan 19, 2018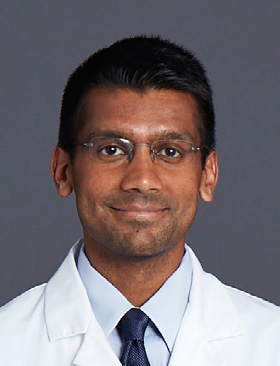 NYC Health + Hospitals, the nation's largest public health care system, today announced the appointment of Dave Chokshi, MD, MSc, FACP as vice president and chief population health officer. As a member of the senior leadership team, he will be responsible for aligning all the population health efforts across the health system and will lead initiatives on innovative care models, population health analytics, chronic disease prevention and management, ambulatory care transformation, and implementation research. Dr. Chokshi will also serve as chief executive officer of NYC Health + Hospitals' Accountable Care Organization (ACO). Dr. Chokshi formerly served as chief population health officer for OneCity Health, NYC Health + Hospitals' performing provider system under New York State's Delivery System Reform Incentive Payment (DSRIP) program. Dr. Chokshi's appointment was approved by the NYC Health + Hospitals Board of Directors on January 18.
"Dr. Chokshi has distinguished himself as an outstanding leader in our work to advance new care delivery and payment models that improve care for our patients," said Dr. Mitchell Katz, president and chief executive officer of NYC Health + Hospitals. "He understands the complexities of this work and, as a practicing physician, never loses sight of its impact on our patients. He will play a critical role as we strengthen our primary care and outpatient specialty care services, with the goal of improving health outcomes for all New Yorkers."
"I have dedicated my career to primary care and understanding how to best serve the ongoing needs of patients," said Dr. Dave Chokshi. "I look forward to working closely with Dr. Katz to ensure that all New Yorkers have access to the high-quality health care that they deserve."
Dr. Chokshi joined NYC Health + Hospitals in 2014 and is particularly familiar with the work of NYC Health + Hospitals ACO, having served as a member of the executive team responsible for value-based payment models. The ACO is the only one in New York, under the national Medicare flagship program, to achieve shared savings in four consecutive years, totaling $31 million, while consistently demonstrating high quality scores.
Dr. Chokshi is also a clinical associate professor of population health and medicine at the NYU School of Medicine and a practicing primary care physician at NYC Health + Hospitals/Bellevue. He completed residency training in internal medicine at Harvard Medical School and Brigham & Women's Hospital, where he received the Dunne Award for Compassionate Care. He also holds a master's degree in global public health from Oxford, where he was a Rhodes Scholar.
In 2017, Dr. Chokshi's team was recognized with the Gage Award for Quality by America's Essential Hospitals. The award recognized a health system project to implement collaborative care for depression in the primary care setting.
Dr. Chokshi's public service includes two presidential appointments. President Barack Obama appointed Dr. Chokshi to be a member of the White House's Advisory Group on Prevention, Health Promotion, and Integrative and Public Health in 2016. Dr. Chokshi was also selected as a White House Fellow in 2012 and served as the principal health advisor in the Office of the Secretary at the Department of Veterans Affairs.
---