Association of Energy Engineers Names Cyril Toussaint Energy Manager of the Year for the Entire U.S. Northeast
Award Presented at the World Energy Engineering Congress in Atlanta, Georgia
Sep 27, 2017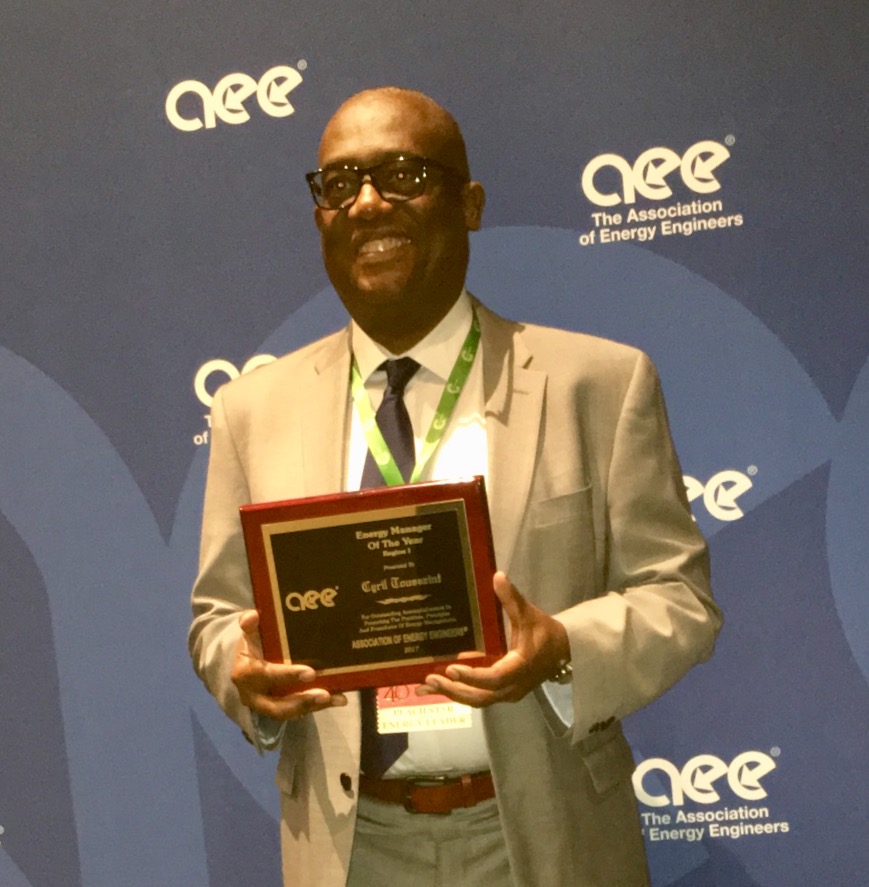 The Association of Energy Engineers honored Cyril Toussaint, director of energy management and sustainability at NYC Health + Hospitals, as Energy Manager of the Year for region 1, an area that includes 10 northeastern states. He received the award last night at the World Energy Engineering Congress, in Atlanta, Georgia. Under Mr. Toussaint's leadership, NYC Health + Hospitals reported more than a 10 percent system-wide decrease in energy use in fiscal year 2016. Price reductions in the cost of fuel and decreased usage combined to produce $21 million in savings for the health care system.
"This award is a reflection of the efforts of all who work with me to improve energy efficiency throughout NYC Health + Hospitals," said Mr. Toussaint. "This recognition will serve as a source of motivation to all the facilities under our purview. Our journey might be challenging, but the resulting energy and cost savings will have a long-term positive impact on the sustainability of our health care system and the environment."
"We are so proud of Cyril and the team he represents," said Roslyn Weinstein, vice president of operations at NYC Health + Hospitals. "Our health system has ambitious energy management goals, and we are achieving them, thanks to hard work, thoughtful planning, and creative problem solving. This award is certainly well deserved."
An important benefit to the reduction in energy consumption is an accompanying decrease in greenhouse gases. Between 2007 and 2017 Mr. Toussaint's team helped NYC Health + Hospitals to reduce greenhouse gas emissions by 26.4 percent.
Mr. Toussaint resides in Queens and recently marked his 24th year of service at NYC Health + Hospitals.
Celebrating its 40th year, the Association of Energy Engineers is an organization that promotes the scientific and educational interests of energy industry professionals, Its World Energy Engineering Congress is an annual event that brings together top energy experts to discuss energy efficiency, facility optimization, and sustainability.
---