Healing Through Art
A painful childhood, divorce from an emotionally abusive spouse, and chronic physical health issues had driven Annalisa Rivera to seek help at NYC Health + Hospitals/Roberto Clemente. "I have always been creative and have dabbled in all types of art. My therapist recognized this, and instead of medicating me, he used art to calm me," she said.
Annalisa is effusive when she talks about Dr. Leonell Torres her therapist at the neighborhood health center. "One of the challenges I have is that I don't trust people and Leonell is one of the few people I can open up to."
Dr. Torres believes in the healing power of art which helps his patients come to terms with their past experiences. "I ask them to draw what they would see out of their ideal window. This allows them to think about their inner experiences and their childhood and to come to terms with things in their past."
"Art therapy was an opportunity to focus further on one of the positive tools I already had in my arsenal – my creativity – to help me cope with my PTSD and other issues…particularly anxiety, fear, intrusive memories. I have more confidence in myself. I continue to embrace my sensitive, artistic side, as a part of my inner strength and adaptability," said Annalisa.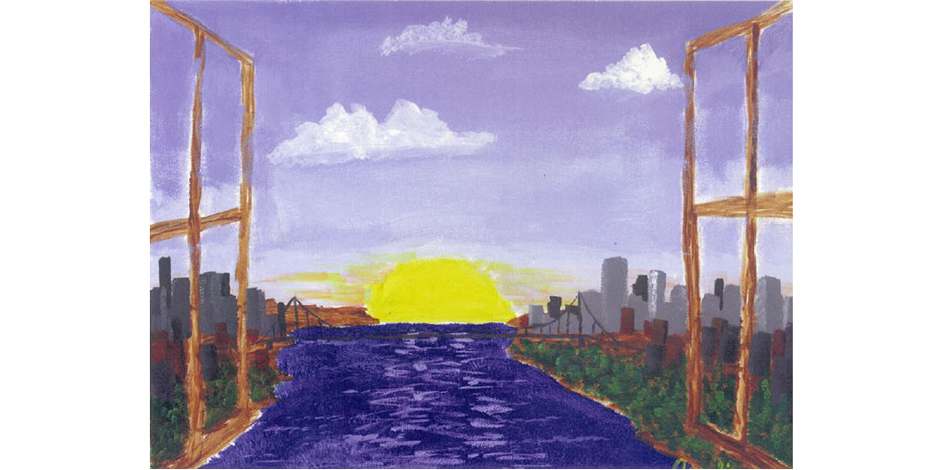 One of Annalisa's paintings was included in an exhibit entitled "Healing Through the Arts" recently held at NYC Health + Hospitals/Roberto Clemente which featured paintings created by trauma survivors.
---
Contact Us