Holiday Eating Tips for Host and Guest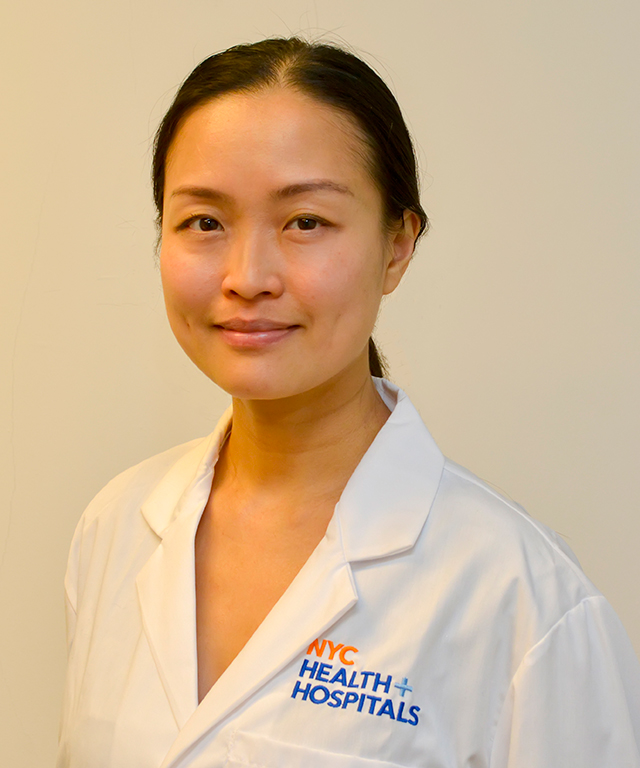 Anita Wong, Clinical Nutrition Manager at NYC Health + Hospitals/Metropolitan
As the holidays approach, many New Yorkers take the lead in spreading cheer by hosting a decadent party. Others enjoy being the guest at countless happy hours and buffets. But, both host and guest may similarly struggle with staying healthy throughout the holiday season.
To help all enjoy the holidays in moderation, Anita Wong, MPH, RD, CDN, CDE, Clinical Nutrition Manager at NYC Health + Hospitals/Metropolitan offers these healthy holiday eating tips for the Host and the Guest.
For the Host
If you are hosting a gathering, here are some ways to lighten up your recipes without sacrificing taste.
Substitute applesauce for oil, margarine or butter in cupcakes, muffins and quick breads such as banana bread. Try substituting a small amount at first, as the more you substitute the more the texture of the finished product changes.
For dips, use fat-free yogurt.
Use sliced almonds as a delicious, crunchy topping for salads or deserts.
Choose reduced-fat or low-fat cheeses for salads and casseroles.
Stock up on fresh vegetables including sweet potatoes, winter squash, broccoli, carrots and green beans. Apples, cranberries and pears combine easily for a tasty salad or fruit crisp.
For the Guest
If you are a guest at a dinner party or other gathering, try these tips to keep healthy, happy and safe.
Start your day with a breakfast that includes whole grains, fruit, vegetables and protein.
Don't starve yourself beforehand. Rather, eat a small meal or snack so you aren't tempted to overeat.
Don't rush to eat. Socialize and settle into the festivities before you eat.
Savor foods you truly enjoy and pass up on those that don't really interest you.
Move away from the buffet or appetizer trays. This will minimize the unconscious nibbling.