Diabetes Q&A: What Every New Yorker Should Know
More than 700,000 New Yorkers have diabetes, and nearly a third do not know they have it. Uncontrolled diabetes can cause serious health problems, including heart disease, blindness, nerve damage, and kidney disease.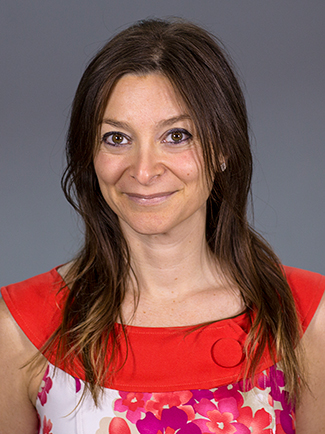 Dr. Natalie Levy, NYC Health + Hospitals/Bellevue
Dr. Natalie Levy, an Attending Physician and the Director of the Primary Care Diabetes Program at NYC Health + Hospitals/Bellevue, explains the "ABCs" of diabetes and talks about the support patients can get from their doctor with managing the condition.
Q: What is diabetes?
Dr. Levy: Diabetes is a disease in which there is too much sugar in the blood. Your body uses a hormone called insulin to help control your blood sugar. People with diabetes either do not have enough insulin or can't use the insulin well.
Q: Nearly a third of New Yorkers who have diabetes do not know they have it. How can that be?
Dr. Levy: Many people with diabetes have no symptoms. For others, symptoms may develop slowly over time or are so mild, they go unnoticed.
Some common symptoms include excessive thirst or fatigue, frequent urination, blurry vision, tingling or pain in the hands or feet, and wounds or cuts that are slow to heal.
Along with a family history of diabetes, being overweight and physically inactive are the biggest risk factors for developing the disease. Talk to your doctor to see if you are at risk.
Q: Some people are told they have prediabetes. What does that mean?
Dr. Levy: People with prediabetes have higher than normal blood sugar levels. It is like a warning sign — unless they take steps to get healthier, many people with prediabetes will develop type 2 diabetes.
Q: People who are diagnosed with diabetes are often told to "control their ABCs." What do these letters stand for?
Dr. Levy: If you have diabetes, knowing and controlling your "ABCs" can help prevent more serious health problems and help you live a healthier life:
A stands for A1C, a blood test that shows your average blood sugar level over the past three months.
B stands for blood pressure. Your heart works too hard if your blood pressure gets too high, which can lead to heart disease, stroke, and kidney damage.
C stands for cholesterol. Cholesterol is a fat-like material in your blood. High cholesterol can increase your risk of heart problems and other serious health issues.
Your doctor should work with you to set goals and create a care plan that helps you keep your "ABCs" under control. In addition to medicines that your doctor may prescribe, making healthy food choices and moving more every day can improve all three of the "ABCs" and help you live well with diabetes.
Q: Managing diabetes can be overwhelming. What kind of support can diabetes patients expect from their doctor?
Dr. Levy: Your doctor should work with you to develop a personalized diabetes care plan that fits into your life. The plan should include your "ABCs" goals, medication information, and practical ways for you to eat healthier and be more active.
As providers, we know that you are the one who manages your diabetes day by day. Our goal is to give you all the tools you need to do it well and put you in control of your condition.
Click here to learn more about expert diabetes care and to find a doctor in your neighborhood.