3 Delicious Recipes for Managing Diabetes
If you have diabetes, eating healthier foods and watching your portion sizes are important for controlling your blood sugar levels. But what does a healthy plate look like?
You can use this simple method to build a healthy meal every time:
Fill ½ of your plate with vegetables
Fill ¼ of your plate with a starchy food
Fill ¼ of your plate with protein
Marie Telusma, LPN and Instructor at the Diabetes Resource Center at NYC Health + Hospitals/Kings County offers these delicious recipes to build a healthy plate with Grilled Salmon; Sautéed Mixed Veggies; and Roasted Red Potatoes.
Sautéed Mixed Veggies (½ of your plate)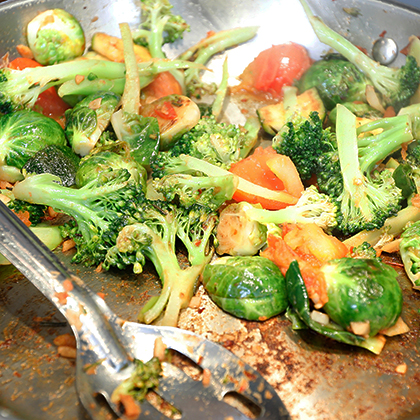 Ingredients:
2 garlic cloves, minced
2 cups broccoli florets, cubed zucchini, or a combination of both
8-10 Brussel sprouts, trimmed and halved
1 small tomato, diced
¼ teaspoon of salt
⅛ teaspoon red pepper flakes (or to taste)
Cooking spray
Directions:
Add cooking spray to a heated skillet over medium heat. Add garlic and cook until fragrant, for about a minute or so. Add the broccoli/zucchini, Brussel sprouts and tomato to the skillet. Season with salt and red pepper flakes.
Stir the mixture and cover the skillet for about 5 minutes to brown the Brussel sprouts on one side. Uncover, stir the mixture, and then cover the skillet for another 5 minutes or so, until the Brussel sprouts are brown on the sides.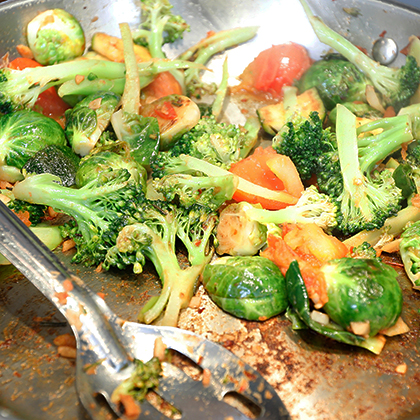 Grilled Salmon (¼ of your plate)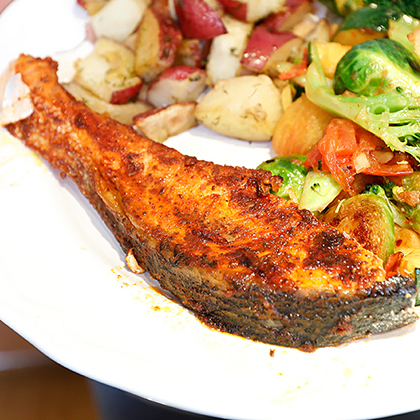 Ingredients:
1 salmon steak (4 ounces is a serving)
lemon juice
vinegar
¼ teaspoon of Old Bay Less Sodium Seasoning
olive oil
Directions:
Baste salmon steak with a mixture of lemon juice and vinegar. Use a 1:1 ratio.
Season both sides of the salmon steak with the Old Bay Less Sodium Seasoning. Cover and put in refrigerator to marinate for an hour.
Lightly coat the salmon with olive oil and grill the salmon steak for about 4 minutes on each side.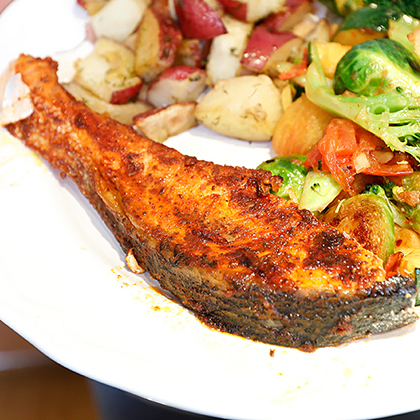 Roasted Red Potatoes (¼ of your plate)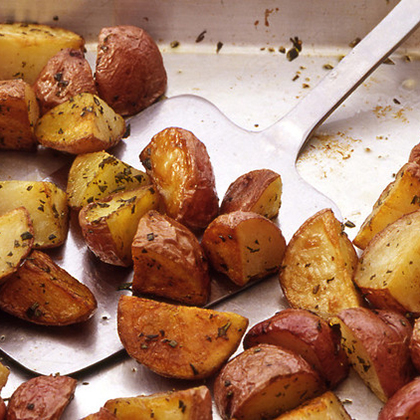 Ingredients:
1.5 pounds baby red potatoes, quartered
2 tablespoons olive oil
2 tablespoons chopped fresh rosemary
Salt and ground pepper
Directions:
Preheat oven to 425 degrees. Toss the potatoes with the olive oil and rosemary. Spread the potatoes in a single layer on a baking sheet.
Roast, stirring once halfway through cooking, until potatoes are golden brown and crisp outside and tender inside, about 30 minutes.
Recipe excerpted from: Martha Stewart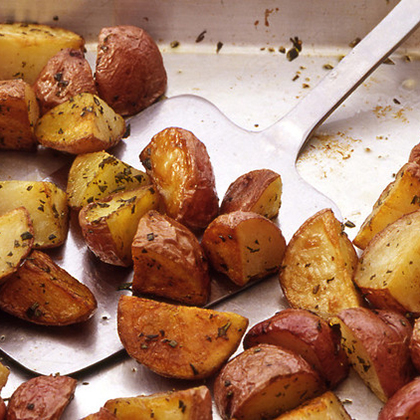 Click here to learn more about expert diabetes care at NYC Health + Hospitals or to find a doctor near you.