As of June 27th, deliveries through the GetFood and Take Care program have ended.
For the Emergency Food Assistance Program (EFAP), please call 311 or visit https://access.nyc.gov/programs/emergency-food-assistance/ to learn more about enrolling and/or where to find local food pantries.
For assistance with COVID-19 treatments, vaccination appointments, and resources for Long COVID (Aftercare), please call 212-COVID-19 (212-268-4319).
The Test & Trace Corps provides "Take Care" packages to New Yorkers who test positive for or were exposed to COVID-19.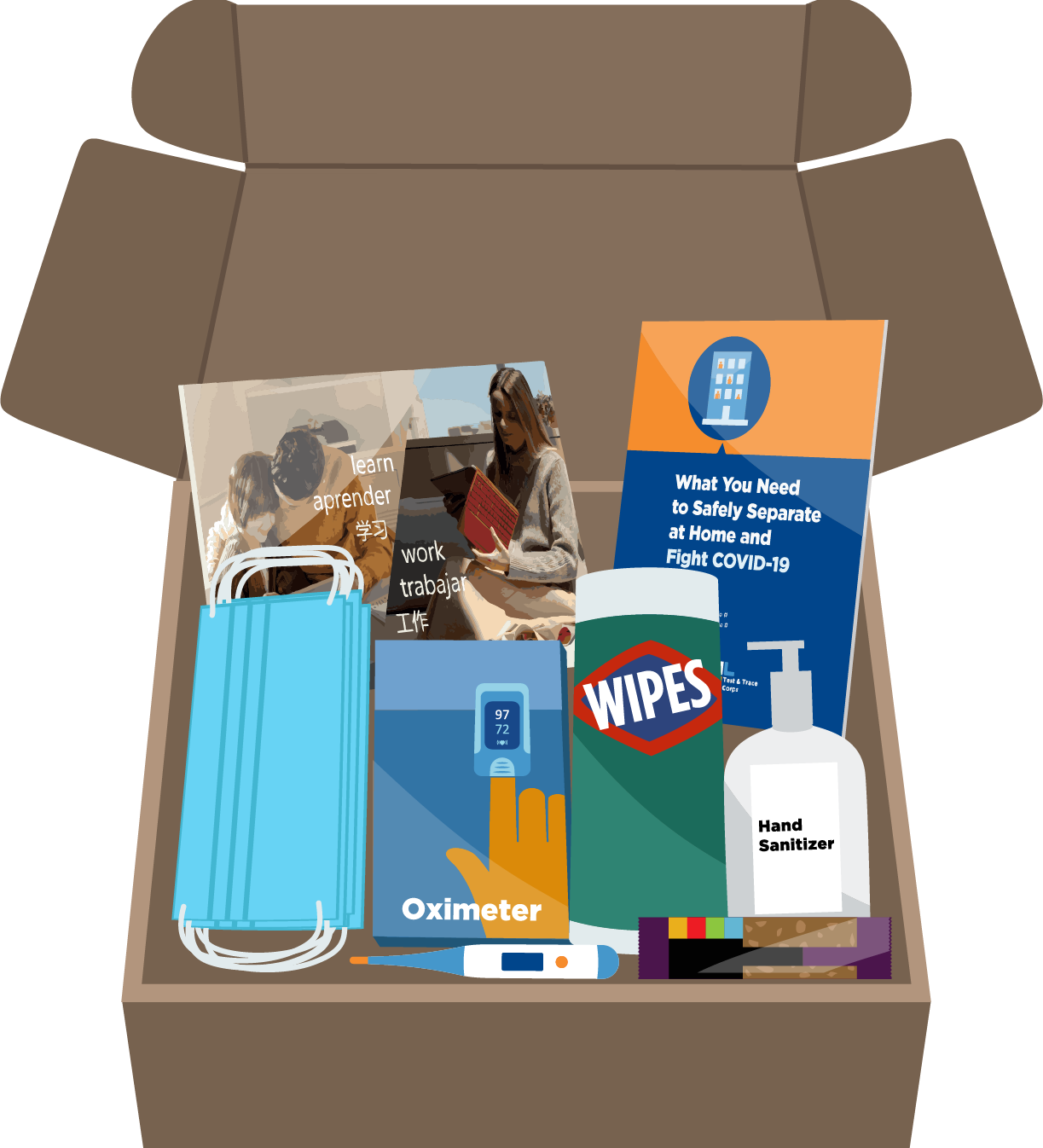 A Take Care package includes enough personal protective equipment for a household of three to quarantine for 10 days. This includes medical grade masks, hand sanitizer, a thermometer and two rapid antigen tests.
What You Need to Safely Separate at Home and Fight COVID-19
English | Español | Shqip | االعربية | বাংলা | Français | Kreyòl Ayisyen | हिंदी | 한국어 | Polski | Русский | 简体中文 | 繁體中文 | اُردُو
Tips for Performing an At-Home Test
English | Español | Shqip | االعربية | বাংলা | Français | Kreyòl Ayisyen | हिंदी | 한국어 | Polski | Русский | 简体中文 | 繁體中文 | اُردُو