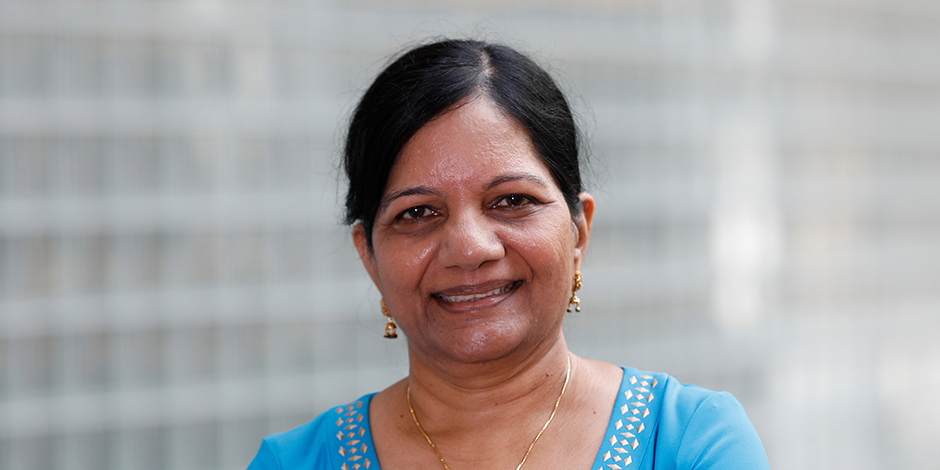 Swarupa Rani Gaddipati, MD
Attending Physician/Primary Care Adult Clinic
NYC Health + Hospitals/Gotham Health, Morrisania
For than 30 years, Dr. Swarupa Gani Gaddipati has been an Attending Physician at Morrisania, joining the Bronx health center in 1983.
Dr. Gaddipati's supervisors and colleagues call her "the ideal primary care physician," for her welcoming attitude, professionalism, and easy style. Patients are loyal to Dr. Gaddipati, keeping scheduled visits and praising her as "Their Doctor." Her professionalism is highlighted by clinical results in Diabetes and Hypertension Management. Staff in the Adult Primary
Care Clinic hail her demeanor dealing with patients.
Dr. Gaddipati is a 1978 graduate of Osamania Medical College in India. She was an intern at the Government General Hospital, University of Madras, India. She also completed a residency at Our Lady of Mercy Medical Center, Bronx, NY, formerly Misericordia Hospital. She is board certified in Internal Medicine.