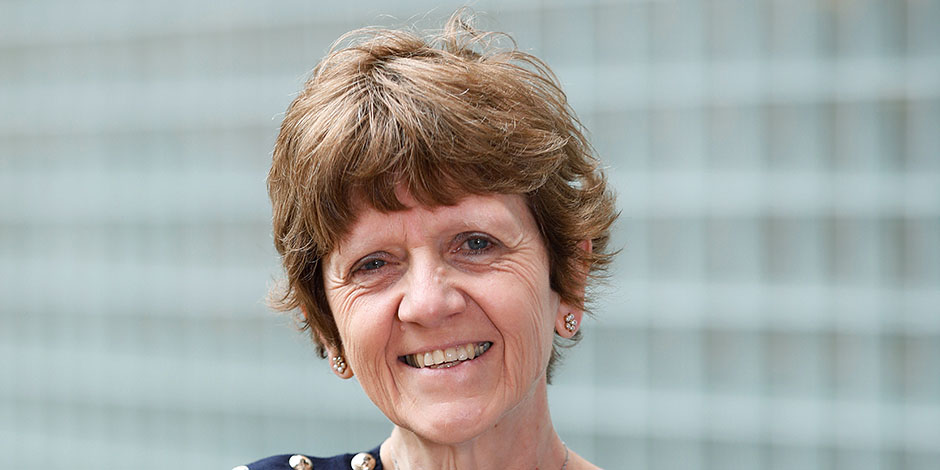 Marie-Pierre Castermans, MD
Associate Medical Director-Family Health Services
NYC Health + Hospitals/Gotham Health, East New York
Dr. Marie-Pierre Castermans has been Associate Medical Director-Family Health Services at NYC Health + Hospitals/Gotham Health, East New York since 2013. She launched her NYC Health + Hospitals' career there in 2000 as an attending Pediatrician.
Unanimously her peers and colleagues chose Dr. Castermans to be their Doctors' Day honoree for her 17 years of dedicated work in East New York. They praise her extraordinary commitment, citing her for even visiting patients' homes to be certain they get their medications. Dr. Castermans is beloved by her patients and naturally attracts her staff's loyalty as she motivates them to serve the community. Detail-oriented in her work, she exemplifies a physician's commitment to patient care. She also is a mentor to SUNY-Downstate Medical Center students.
Dr. Castermans earned her medical degree from the University of Liege, Belgium, and after graduating medical school, earned a Diploma in Tropical Medicine from the Institute of Tropical Medicine, Antwerp, Belgium. She served her pediatrics residency at Children's Hospital, University of Medicine and Dentistry, Newark, N.J, and also had been a pediatrician for the Level 2, Neonatal Intensive Care Unit, Buffalo General Hospital, Buffalo, N.Y. Prior to joining NYC Health + Hospitals, Dr. Castermans worked for the New York City Department of Health, Bureau of School Health, Brooklyn. She is a Fellow of the American Academy of Pediatrics.