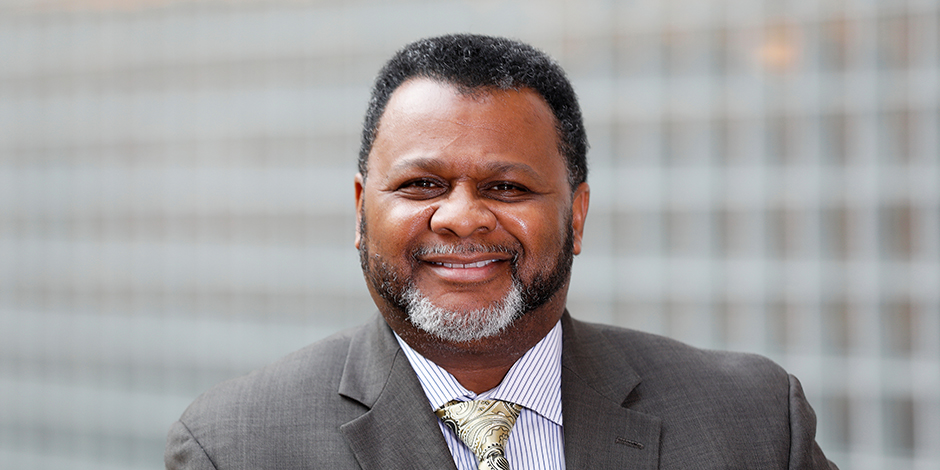 Director, Pediatrics Ambulatory Care
NYC Health + Hospitals/Metropolitan
Dr. Jason S. Mack has been Director of Pediatrics Ambulatory Care at NYC Health + Hospitals/Metropolitan since 2012. He was recruited for Metropolitan's residency program after completing a six-year BS/MD program at Howard University, Washington D.C. He also had led the Pediatric Residency Program in the 1990s.
Dr. Mack is a giant to his small patients, conducting "Teddy Bear" clinics for them. He has distinguished himself as a pediatrics leader, impressing colleagues, staff, and residents alike. His innovative curriculum is a model for his residents. Under his leadership, Metropolitan has achieved PCMH Level 3 designation, an improved continuity rate for patients and "Honor Roll" status from the NYC/DOH Bureau of Immunization. He also has inspired colleagues to work with the Union Settlement Association of Day Centers. Dr. Mack is on its board of directors.
Dr. Mack is a Fellow in the American Academy of Pediatrics and a member of the Pediatrics Directors' Council of NYC Health + Hospitals. He is an associate professor of Pediatrics at New York Medical College. He also completed a Faculty Development Fellowship at Michigan State University, East Lansing, Michigan.