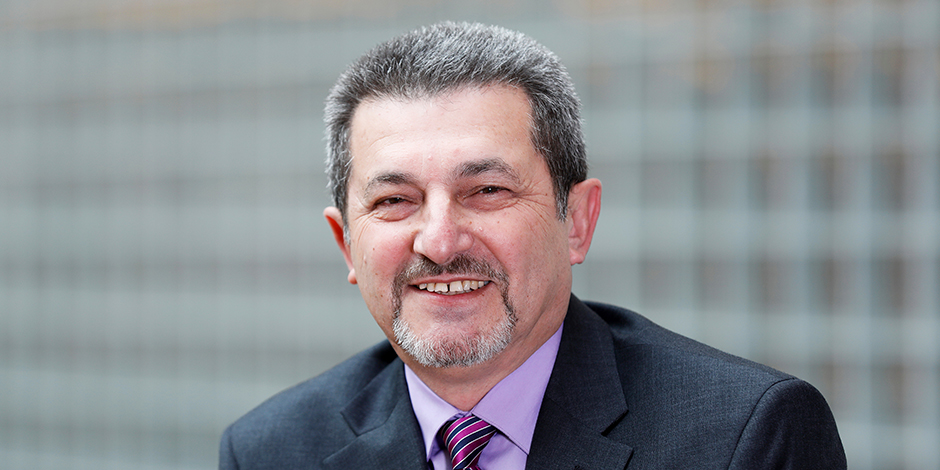 Director, Behavioral Medicine and Integrated Care Department of Behavioral Health
NYC Health + Hospitals/Coney Island
Dr. Iosif Fradlis has been director, Behavioral Medicine and Integrated Care Department of Behavioral Health at NYC Health + Hospitals/Coney Island since 2002. He joined the hospital that year after a private practice in Brooklyn. He had been an assistant psychiatrist at Maimonides Medical Center, where he served his residency. He also worked with geriatric patients in several Brooklyn long-term care facilities.
A native of Moldova fluent in four languages, Dr. Fradlis championed the implementation of the ground-breaking, evidenced-based treatment of depression and anxiety using the Collaborative Care model. He took that model to an innovative level, as he directed three primary care registered nurses, who became a nationally recognized team. Using his skills and motivational interviewing techniques, Dr. Fradlis organized group therapy visits by gender and language to help patients with problem solving skills in the context of their depression – a critical program in one of the city's most culturally diverse communities. He also was on the forefront of maternal depression screening and was instrumental in developing the pathways for the program long before it was made system-wide. At CIH, Dr. Fradlis has been a mentor to countless medical students. He heaps praise on his medical colleagues and registered nurses for their devotion to patients, excellent outcomes and patient satisfaction. His work, he says, "fulfills my life goal, to provide help to people in need of behavioral health services."
Dr. Fradlis is a graduate of the Kishinev State School of Medicine, Moldova. He was a resident in dermatology at his alma mater, and had a dermatology fellowship at the Institute of Continuing Medical Education, Leningrad. He also had taught dermatology at the Orgeev Nursing School, Orgeev, Moldova. Dr. Fradlis is a Fellow of the American Psychiatric Association, and a Diplomate of the American Board of Psychiatry and Neurology.