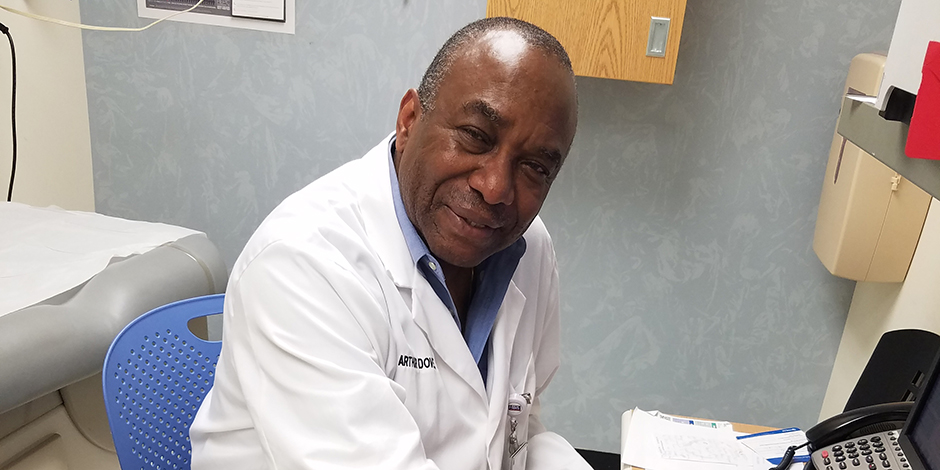 Attending Physician
NYC Health + Hospitals/Gotham Health, Sydenham
Dr. Dove's roots in our health care system go back to 1989, when he was a resident at NYC Health + Hospitals/Harlem.
Today, Dr. Dove's supervisors and colleagues say he "works tirelessly to provide excellent care to his patients." He was a leader in creating Sydenham's "Nirvana" program, a new care-delivery model. Dr. Dove's team is credited with improving patient care, focusing on timely appointments and, expediting patient flow. Under his leadership, Sydenham has won praise from patients and administrators.
Dr. Dove carries on a medical tradition in his family. The son of a physician, Dr. Dove earned his medical degree in 1980 from the University of Ghana. He had worked as a physician in Nigeria after graduation, coming to the United States for his residency in Surgery at Harlem Hospital. He completed his residency in Internal Medicine at Booth Memorial Hospital in Queens. His post-graduate work included caring for HIV patients at the former St. Clare's Hospital, New York, NY, and primary care at North General Hospital. He also was a physician at the New York City Correctional Health Service before coming to NYC Health + Hospitals.