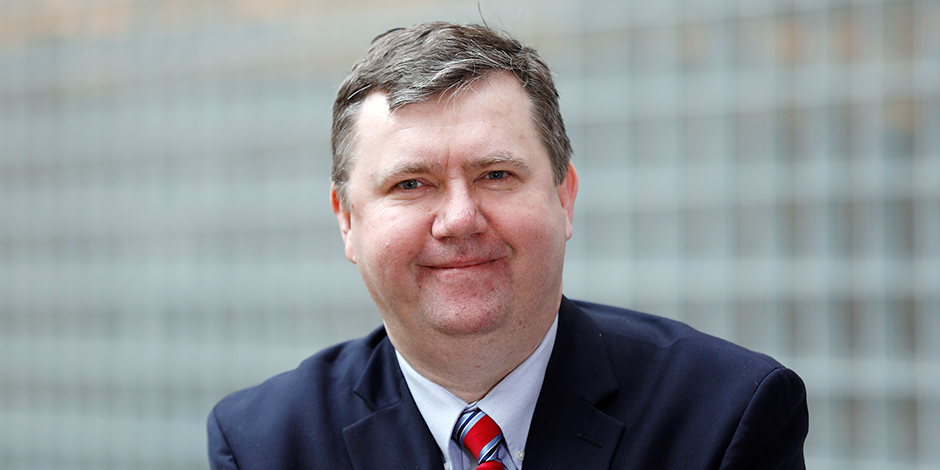 Attending Physician
NYC Health + Hospitals/Gouverneur
Excellent long-term care requires a physician who can work effectively with a team of professionals from multiple disciplines, providing coordinated care and keeping the team focused on the needs of the patient. Dr. Alexander Kolessa is such a person – working closely with care team members inside and outside Gouverneur to resolve clinical problems. He is skilled at interacting with families who are understandably anxious regarding the new medical problems and new functional deficits of their loved ones. His colleagues note that he does all of this while remaining cheerful and calm.
Dr. Kolessa is an NYU fellowship trained geriatrician who is highly skilled in the care of complex elderly patients. He is able to individualize his care to the needs of this varied resident population. He also applies his earlier years of surgical training to help residents for whom transport to an outside surgeon for evaluation or minor procedures might be difficult and painful.
Dr. Kolessa also goes beyond his direct clinical responsibilities to share his knowledge and experience with others. He provides in-service education to the facility nursing staff, and he regularly mentors Physician Assistant students from two different programs and assists with the education of Palliative Care Fellows from NYC Health + Hospitals/Metropolitan during their nursing home rotation.